every time i watch an awards show...it makes me wanna be a celebrity. cuz the clothes are too fab. and at the emmy's...i was longing to be one of these blondes.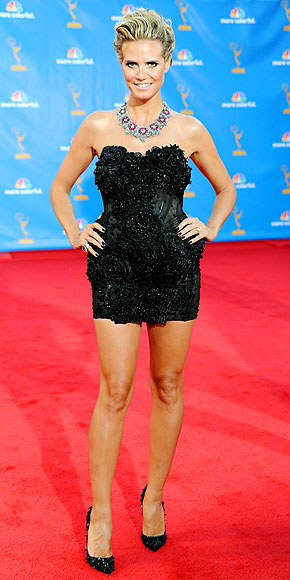 okay, so she looks a little cray-cray, to borrow a line from one of her projrun minions, but I. LOVE. HEIDI. and when you look that good...you can literally wear anything. remember when she dressed as a snake for halloween and was still hot?! it's hardly fair yo.
plus, those shoes are FIERCE.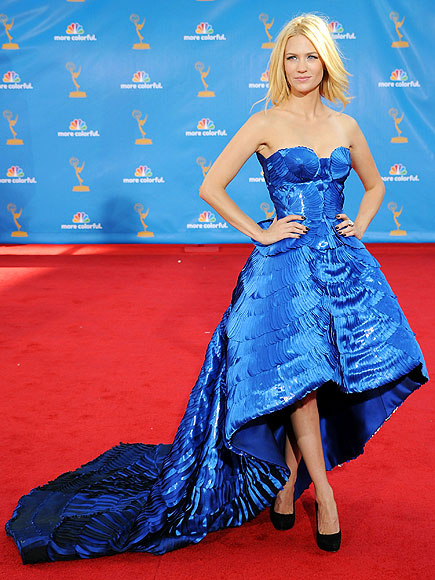 when i say i am in love with january jones, i mean it. and i don't even watch mad men (but it is on the list of things to check out if we ever get netflix). but her name!! and her potty mouth!! and the fact that she is super freaking smokin' hot.
LOVE the blue, and even love her flyaways (is that weird?).
honest to goodness, i'm more envious of her awesome name than anything....january jones!! it's so cool.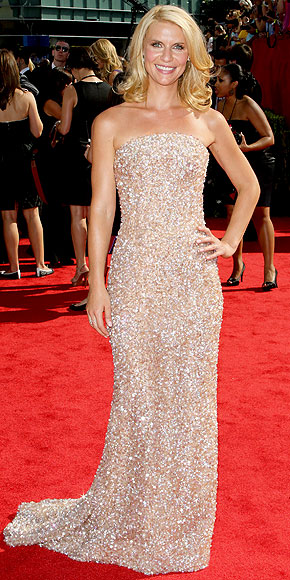 um, claire danes has literally never looked this amazing EVER. in her whole life. not even with wings on, making out and doing the dirty with leonardo dicaprio. nope, not this hot.
certainly not on my so-called life.
the sparkly dress?? i DIE for it. i wanna wear it.
and her hair is the perfect shade of blonde. and love the curls. and her makeup?? gah, i want the whole package on my several-sizes bigger frame.
who's emmy outfit were you digging?