there are plenty of things that it is perfectly acceptable to say to a stranger at Macy's on a friday afternoon.
"excuse me, would you wear this?"
"oh, i love your purse/shoes/scarf/earrings!"
"do you know where the restroom is?"
all just fine and dandy. normal even.
what it's NOT okay to say to someone is "oh, you just look so cute....when is your baby due?"
BECAUSE THEN I WILL BE FORCED TO CURTLY REPLY "I'M NOT PREGNANT" AND HAVE TO KEEP MY MOUTH FROM FINISHING IT WITH "YOU STUPID OLD BITCH".
i'll be the first to tell you, i've got tummy pudge. and at almost 30...i've come to accept it. i probably won't ever have a 6-pack...at least not without wayyyy more work than i'm willing it put in, cuz it's just not that important to me.
but not important to me doesn't mean i'm not self conscious about it. it doesn't mean that every time i've been asked if i'm pregnant (starting with this grade-A see-you-next-tuesday in 8th grade...i still hate her), it stings a little more. it doesn't mean that a lot of times, i've thought about the fact that once i AM with child, it's not gonna be "fun" flaunting my baby bump because i feel like i spend all day every day hiding what i've got now. i've got a rocking set of gams that make it hard to buy pants long enough, so i'm no troll or anything...but STILL.
so, life lessons here people.... never, ever, EVER ask someone when their baby is due. unless they are contracting on the floor and asking for your spare epidural from your purse.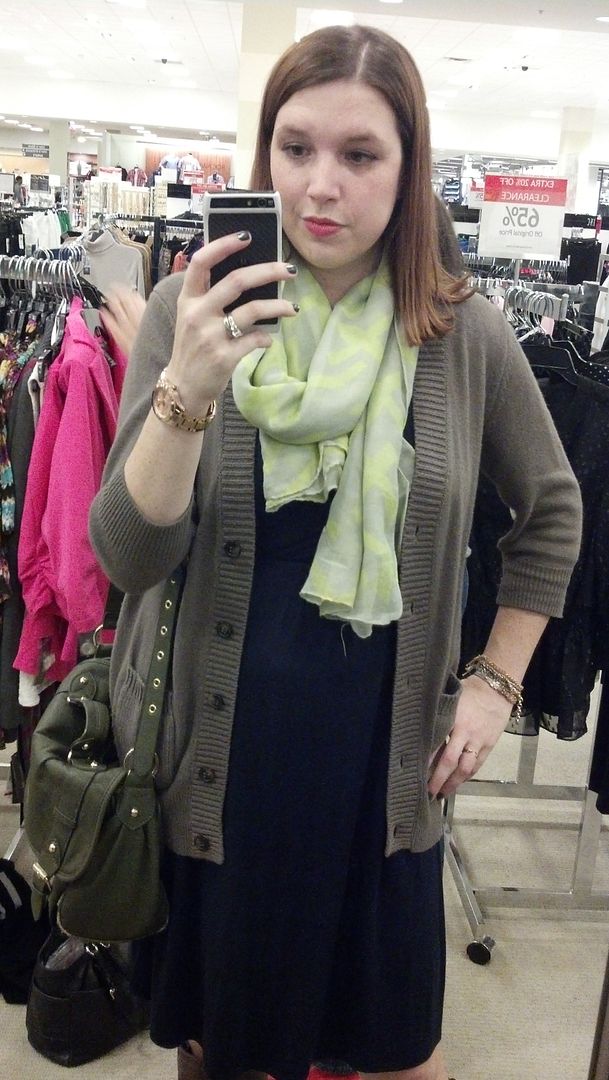 and for the record, this is the offending outfit.
totally screams "about to birth a child", doesn't it??